Our Heritage
New Braunfels was founded March 21, 1845, by Prince Carl of Solms-Braunfels. He led three shiploads of 439 people to settle alongside the Comal Springs, third largest natural springs in the U.S. That marked the beginning of a mass migration to the U.S. from Germany and Ireland. In just 15 years, 30,000 Germans arrived in the Texas Hill Country.
New Braunfels thrived, and was once the fourth largest city in Texas. Today it is one of the most popular tourist destinations in the state, known for its charming German heritage and southern hospitality. You can experience all that and more when you visit the New Braunfels Conservation Society!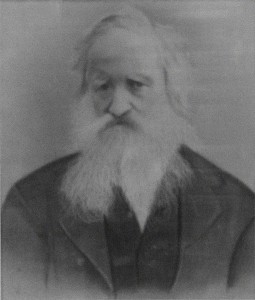 Ferdinand Lindheimer was one of many early German settlers who immigrated to the United States as a political refugee.  A teacher and botanist, Lindheimer joined the Adelsverein and was given a grant for land on the Comal River from Prince Carl.  Lindheimer was also known as the Father of Texas Botany.  Lindheimer assumed the responsibility for publishing the newspaper, Herald-Zeitung, and collected fourteen-hundred plant specimens which went to the Missouri Botanical Gardens at St. Louis and over two-thousand to the ASA Gray at Harvard University.  He is recognized internationally as a botanist; with 41 different plants-trees, shrubs and smaller plants bearing "Lindehimeri" as part of their botanical name.